On Saturday, May 19th in the "PIRogovo" yacht-club the 2012 sailing season was officially opened.Unfortunately that day saw almost no wind and occasional showers. After the grand opening sailors gathered to watch the two children's and youth's races held. "Dragon" class races, however, were not held that day.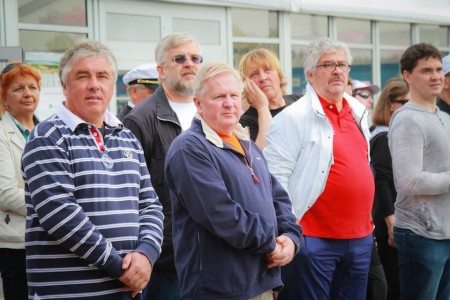 The next day started with sunny weather and variable wind up to 10 knots. Three races were held, with four participants each. Those were Viktor Potapov (RUS6), Igor Goikhberg (RUS90), Mikhail Senatorov (RUS31) and Vladimir Makaron (RUS49).
Viktor Potapov's crew was able to seize victory in the first and second races, which was enough to ensure his victory. In the third race Igor Goikhberg came first, Mikhail Senatorov – second. Here are the details. Congratulations on the season start everybody!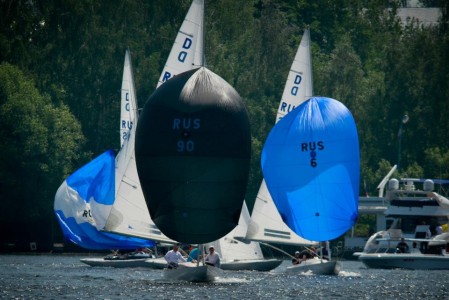 1 RUS 6 Victor Potapov (Dmitry Vokhmincev, Mikhail Markin) 5 (1-1-3)
2 RUS 90 Igor Goikhberg (Roman Sadchikov, Dmitry Berezkin) 7 (4-2-1)
3 RUS 31 Mikhail Senatorov (Andrey Nikandrov, Alexander Prochorov) 8 (3-3-2)
4 RUS 49 Vladimir Makaron (Denis Berezkin, Andrey Golovko) 10 (2-4-4)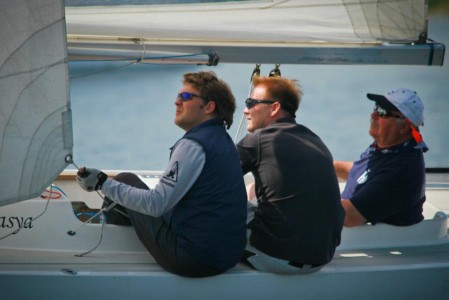 Photos by: Alexey Konoplev